How can we not be charmed when the wine, in its purest expression, promises us authenticity and natural beauty? Indeed, but if the purity, the vibrancy and the delicacy of a wine without any additive can be truly tremendous when the winemaking process is well-mastered, this purity can unfortunately be denatured and overwhelmed by too many faults when the process is not well controlled. Beyond philosophy there is reality, and the reality is the complex and unstable product that is wine and one where only the most experienced winemakers are able to tame. With all due respect to the advocates of "just let the terroir express itself", reaching the purity and this famous "expression of the terroir" is something very hard to get without a certain experience and without any real knowledge of the natural chemical and microbiological mechanisms that operate during wine making. For some years now debates between the defenders of natural wines and more conventional producers and consumers are quite lively and passionate. Natural wines are in the forefront of everyone's mind and the pretext for many discussions and quarrels. They can fascinate us just as much as they can annoy if not irritate us. In any case, they are in the spotlight and they are divisive. In other words, we could describe them as rebel or activist. But what are they exactly? Defining natural wine is a very complex matter. Let's start by getting our heads around the philosophy that surrounds them, their weaknesses, their strengths, and try to anticipate their future.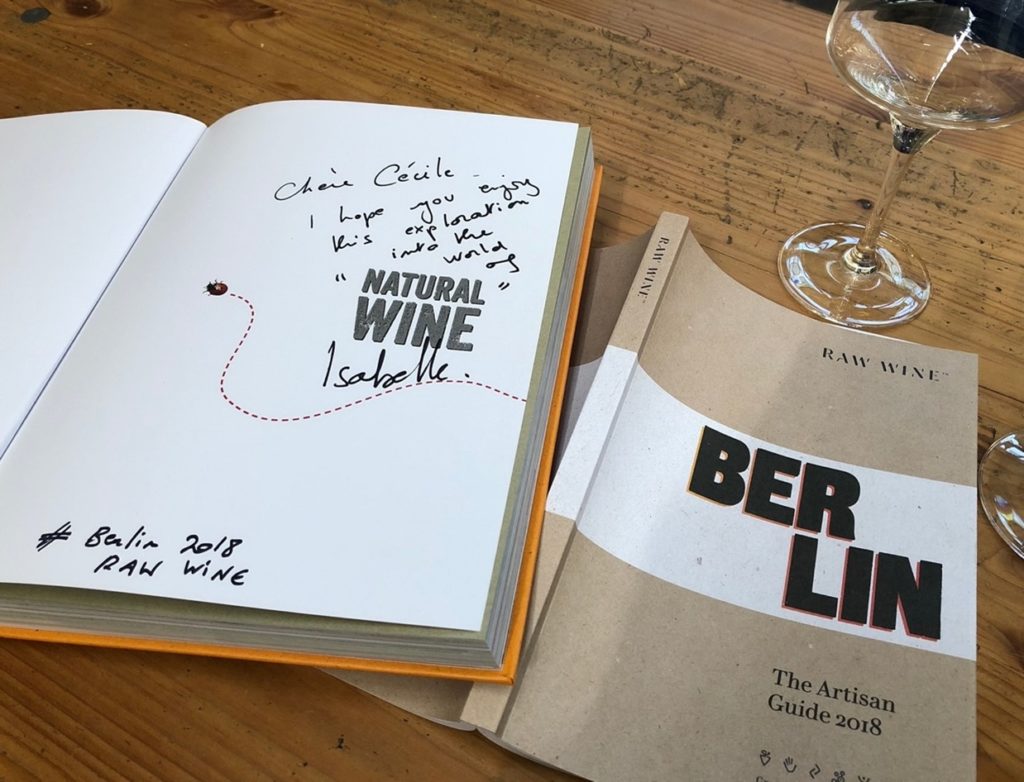 How the movement started?
The movement of natural wines started in the 1970s with Jules Chauvet, negociant and enologist, and Marcel Lapierre, producer in Morgon. They decided to simply make wines without adding SO2 (sulphites) which is the anti-bacterial and antioxidant molecule that wine producers typically add to their wines to protect them from becoming spoiled. They carried with them a group of wine producers from Beaujolais and their philosophy spread until becoming the global movement that we know today. The main and constant philosophy of natural winemaking is to produce wine with the fewest manipulations, a fermentation with ambient yeasts (and not selected yeasts) and an absolute minimum of added sulphites. The motto is "Nothing added or taken away" in order to preserve the wine's authenticity. Natural wine producers feel strongly against the intensive use of mechanization and chemistry developed in the first part of the twentieth century.
The challenges facing producers of natural wines
Producers of natural wines encounter many challenges. Firstly, there are the technical issues. Without the help of modern technologies and additives used in conventional winemaking, natural winemaking requires much more attention and certain skills to achieve a product without any defect. And here is the biggest challenge: the taste. Natural wines are often criticized because of the faults that can make them unpalatable. The most usual complaints are about cloudiness, effervescence and a "barnyard" smell in the wines. However, although many natural wines are defective, the most attentive and highly skilled producers are able to create beautiful wines without any defects. Some flaws, such as low volatile acidity (smell of vinegar) or ethyl acetate (smell of nail polish) can sometimes add a great complexity to certain wines, such as the famous wines from Château Musar in Libanon. In this case, the flaws or imperfections don't overwhelm the other flavours. Certain smells of reduction or even effervescence can for their part be removed when placing the wine in a carafe.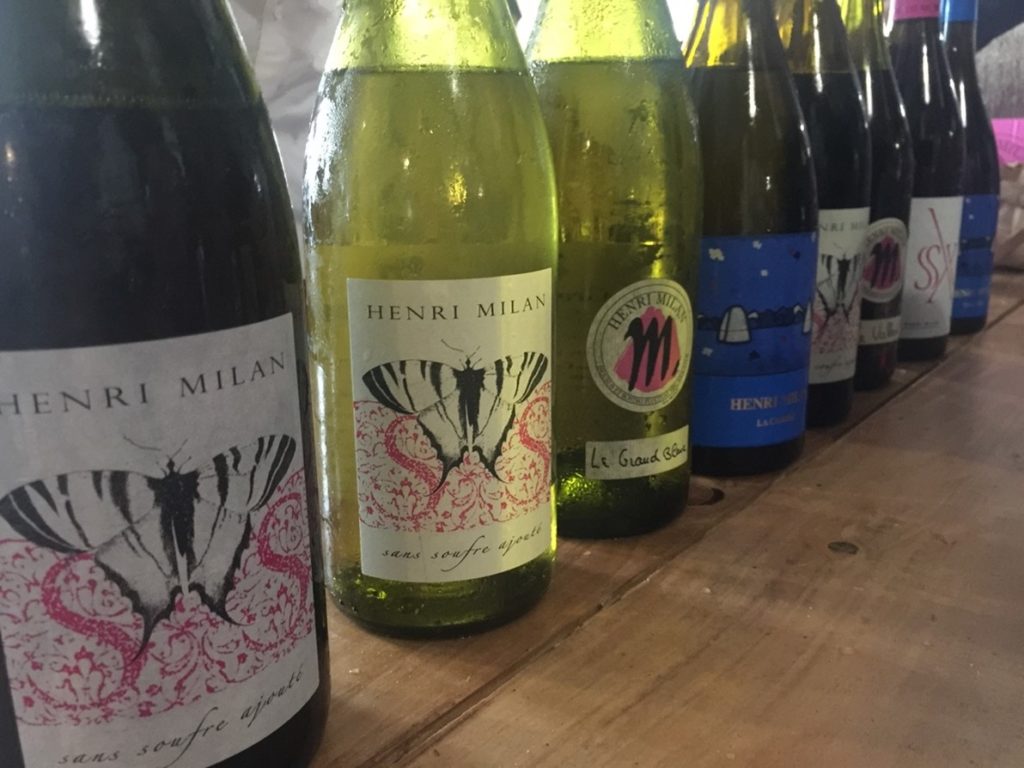 A major challenge facing natural wines is the controversy about the word "natural" itself. Its official definition, which is "as found in nature and not involving anything made or done by people" seems completely inconsistent with its development. Using the term "natural" also often leads to a great tension between traditional and natural wine producers. Because their wines are not "natural", conventional winemakers feel accused of making 'fake' wines. As Jancis Robinson notes, certain pro-natural wines speeches can serve "to de-legitimize a product" such as conventional wine. Another reason for divisiveness within the natural wine movement is due to a few winemakers who claim that their wine's notable faults, like backyard flavours for example are proof of their authenticity and of their terroir. This observation can occasionally cause offence with some conscientious producers working naturally and, as a result, refuse to be part of the movement. As noted by François Morel "Le Vin Naturel": "Be careful not to confuse natural wine and carelessness!"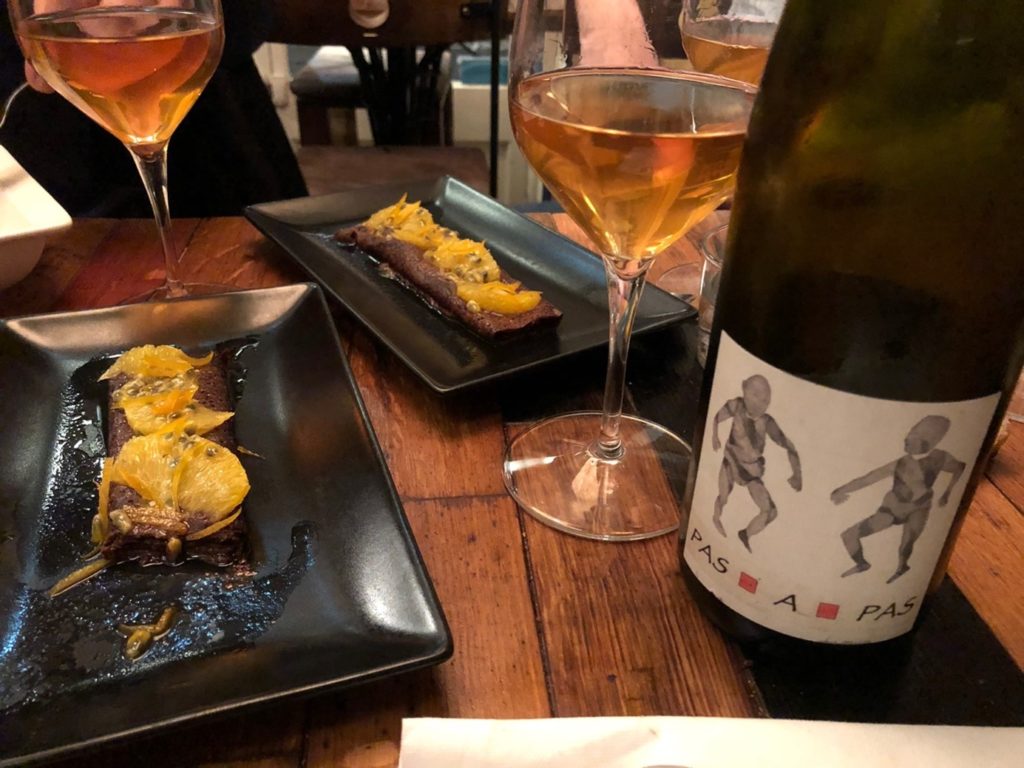 What about all the good things WITH natural wines?
Despite the numerous challenges facing natural wine producers and the misunderstanding these wines create among many consumers, the market for natural wines is still growing and appears to be well-rooted. One of their most important key selling points is, undeniably, that they are part of the current global movement against industrialization and for ecology, sustainability and health. Another key factor is the casual approach of natural wines that particularly fit a group of consumers that were not used to drinking wines such as 'millennials' and people who are curious to discover these wines which appear for themselves as relatively new products. In fact, the world of classical wines can appear intimidating and austere to a category of people who are not used to its codes and its rather sophisticated approach. In addition, the young drinkers love them for their anti-establishment image. Compared to conventional classical wines, that may be regarded as less serious and more fun (sometimes called "glou glou" and wearing unconventional labels which are often cool and subversive). Additionally, natural wines are generally produced from small batches and place focus on the winemaker instead of the estate. They tell a story which makes them more approachable. They seek authenticity that pleases consumers who are feeling, therefore, much closer to them. For some of these consumers, drinking natural wines has even become a lifestyle choice that proves that they value honesty and openness. Although some natural wines are considered unpalatable, some are gorgeous. When the practices in the vineyard and the winery are conducted with attention and care, and when the wines carry no faultiness that could hide their real personality, they can be vibrant, alive and full of emotion. These wines then possess a great purity of fruit and the truest expression of terroir. Did you know that several famous super-premium wines are produced by natural winemaking? Such as Domaine Prieuré-Roc and its mythical Clos de Bèze Grand Cru in Burgundy, which is one of the oldest French vineyards. Certain consumers among the greatest wine tasters and wine lovers celebrate the purity of taste of natural wines.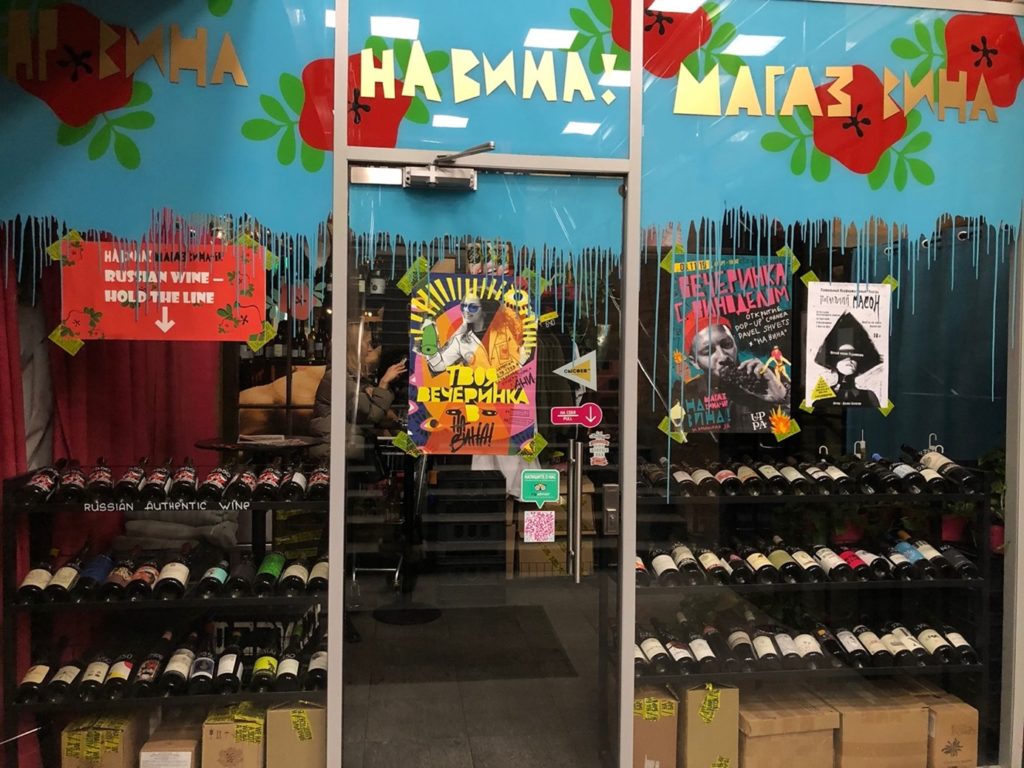 But where can we find them?
The very first places where natural wines were made available emerged in Paris back in 1980. Specific places which were dedicated to them, such as La Cave des Papilles or Le Verre Volé,( amongst the oldest), and then the movement flourished throughout the city. The wines success in bars, bistrots and small restaurants in Paris is due to their easy drinking image and their ability to match with everyday cooking. Nowadays, nearly all the big cities around the world have at least one place dedicated to these wines. One of the best ways to find these selling points is by using the application called RAISIN which shows you where to buy or consume natural wines, as well as the main natural wine producers, wine fairs and natural wine tastings. Natural wines have recently enjoyed a recognition in more traditional upmarket places. Gastronomic and Michelin-star restaurants have started to propose natural wines on their list, as for example "Hibiscus" a two Michelin stars restaurant in London, "Mirazur" the three Michelin stars restaurant on the French Rivera, or the two Michelin stars restaurant "Noma" in Copenhagen. It must be noted that some premium wines are particularly suited to gastronomy, such as Champagne Selosse, Coulée de Serrant from Nicolas Joly, or the wines from Elisabetta Foradori in Italy. Their acceptance into the sophisticated world of the finest dining restaurants can be seen as a real recognition.
What about their future?
Movements towards more natural wines will certainly accelerate with the young generation. In the past, head sommeliers were typically more than 50 years old, with a classic background in wine education, mainly focused on trademarks and négociant wines. Today, the market for wines is driven by the millennials. It is mainly the younger sommeliers who are in charge of the wine lists. They are more interested in new products and particularly in natural wines from small batches and small estate producers. In addition, this younger generation has learnt about wine and to appreciate it with more flaws or faults. They communicate a lot on the social media and through applications such as Vivino or Delectable. Instagram and Twitter even appear to overtake the usual classical wine guides such as Robert Parker's in term of their influence. Due to natural wines being better promoted by the younger generation than their conventional counterparts ensures the market for these wines will certainly continue to grow.
To conclude
Despite the many challenges facing natural wine producers, the success of these wines can be regarded as a great revolution in the wine industry. "The late Joe Dressner, who imported these wines into New York, made an interesting point. He thought that the "sans soufre" producers have been more generally helpful to the wine world in that pushing the extreme has moved everyone along in the direction of using less SO2 overall" (Jamie Goode in "Wine Science"). Thanks to the controversy and the strong ethical position that natural wines entail, we are coming back to more authenticity and purity in the wines. Even if the future of natural wines itself remains uncertain, and despite dividing opinions (some predicting that it is only a passing fashion, or that it will remain a niche), they are certainly today a great source of inspiration in the wine industry.
Find Cécile Debroas Castaigns, author of this article, during our 
WiSP Campus Toulouse