WiSP Educational Approach
WiSP Educational Approach
At WiSP, we believe pedagogy is everything. Thus, individualised support is at the heart of WiSP's educational approach. As a world-renowned training organisation for the wine and spirits professions, our mission is to contribute to employability and the emergence of new skills. We work daily to ensure that our wine and spirits training courses, delivered in class, online or through blended learning, are accessible to as many people as possible. Before, during and after their learning journey, we guide our students to ensure they achieve their objectives. We aim to enable our learners to spread their wings and pursue their dream careers. QUALIOPI certified, our training courses meet the required regulatory criteria and high-quality standards.
« Our educational approach is bold, innovative and inclusive.
Three guiding principles govern our approach: HIGH-QUALITY STANDARDS, because the primary objective is to deliver outstanding training, INDIVIDUALISATION and diversity to support all learners, CREATIVITY to go beyond the theoretical fundamentals of each qualification and offer a real learning experience.
Three main guidelines underpin our educational objectives and serve as a framework for building and developing our training programmes :
An active-learning methodology ;
Heterogeneous grouping management ;
Cooperative and mutual aid skills development.
For this reason, our wine and spirits training courses combine theoretical knowledge, group discussions, career talks and convivial gatherings alongside tutored tasting sessions. In addition, we surround ourselves with established industry educators and prestigious partnersto provide each WiSP learner with the best education possible.»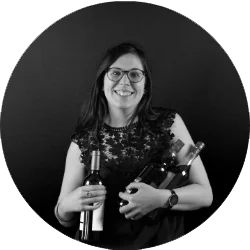 Charlotte Guillot
Head of Education and Disability Referent
Educational Objectives to Best Serve Heterogeneous Group Sessions