WiSP Educational Approach
A BOLD NEW APPROACH TO SUCCEED TOGETHER
At WiSP, we believe pedagogy is everything. Thus, individualised support is at the heart of WiSP's educational approach. As a world-renowned training organisation for the wine and spirits professions, our mission is to contribute to employability and the emergence of new skills. We work daily to ensure that our wine and spirits training courses, delivered in class, online or through blended learning, are accessible to as many people as possible. Before, during and after their learning journey, we guide our students to ensure they achieve their objectives. We aim to enable our learners to spread their wings and pursue their dream careers. QUALIOPI certified, our training courses meet the required regulatory criteria and high-quality standards.
« Our educational approach is bold, innovative and inclusive.
Three guiding principles govern our approach: HIGH-QUALITY STANDARDS, because the primary objective is to deliver outstanding training, INDIVIDUALISATION and diversity to support all learners, CREATIVITY to go beyond the theoretical fundamentals of each qualification and offer a real learning experience.
Three main guidelines underpin our educational objectives and serve as a framework for building and developing our training programmes :
An active-learning methodology ;
Heterogeneous grouping management ;
Cooperative and mutual aid skills development.
For this reason, our wine and spirits training courses combine theoretical knowledge, group discussions, career talks and convivial gatherings alongside tutored tasting sessions. In addition, we surround ourselves with established industry educators and prestigious partnersto provide each WiSP learner with the best education possible.»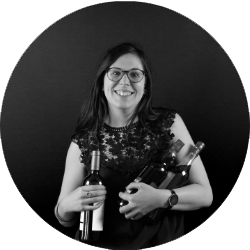 Charlotte Guillot
Head of Education and Disability Referent
Educational Objectives to Best Serve Heterogeneous Group Sessions
An Active-Learning Methodology
At WiSP, we want to involve all learners in their education, whatever their profile.
In the classroom, our educators supervise learners, listen to them and offer fun groupwork activities.
We scheduleweekly videoconference meetings through our e-learning delivery mode to review each person's progress and motivate the the troops. For example, we get students into pairs, organise challenges or small competitions, and propose playlist sharing. The aim is to develop a sense of belonging to a supportive community.
Immersive Teaching and Active-Learning Methods
We aim to develop learners' curiosity and openness. Moreover, we want them to have an authentic hands-on learning experience. To achieve this, we offer an enriched pedagogical curriculum that combines theory and practice. We develop online wine and spirits training courses so anyone can learn at their own pace and from anywhere in the world. We script the WSET® and Wine Scholar™ theoretical educational . content on our e-learning platform. This content is accessible before the training course, as soon as you register, intending to make the in-class sessions more experiential.
A Dynamic Approach to Teaching-Learning Process
To enrich and boost our wine and
spirits
training courses, we offer monthly webinars
and
masterclasses
to explore specific topics in greater depth. Speakers
and learners
effectively participate in these group discussions. The idea is to go beyond the learning experience and the quality of our training courses, whether in-class, online or
blended
learning delivery mode
.
Collaborative Learning Approach
At WiSP,
we aim
to
involve
our
professional community in the co-construction of our new training modules, forever focusing on continuous improvement. To this end, we organise
collaborative
trade sessions between educators, partners
and
professionals to better respond to everyone's needs. In addition, these pre-training resource sessions enable learners to meet their educators and fellow students, thus developing team spirit beforehand.
All our training courses are accessible to people with disabilities. We welcome and support all our learners regardless of their learning abilities and requirements. Hence the need to diversify our learning methods.
Educators understand the importance of diversity awareness at WiSP. Together, we are reflecting on creating different formats and content suited to each individual's learning mode.