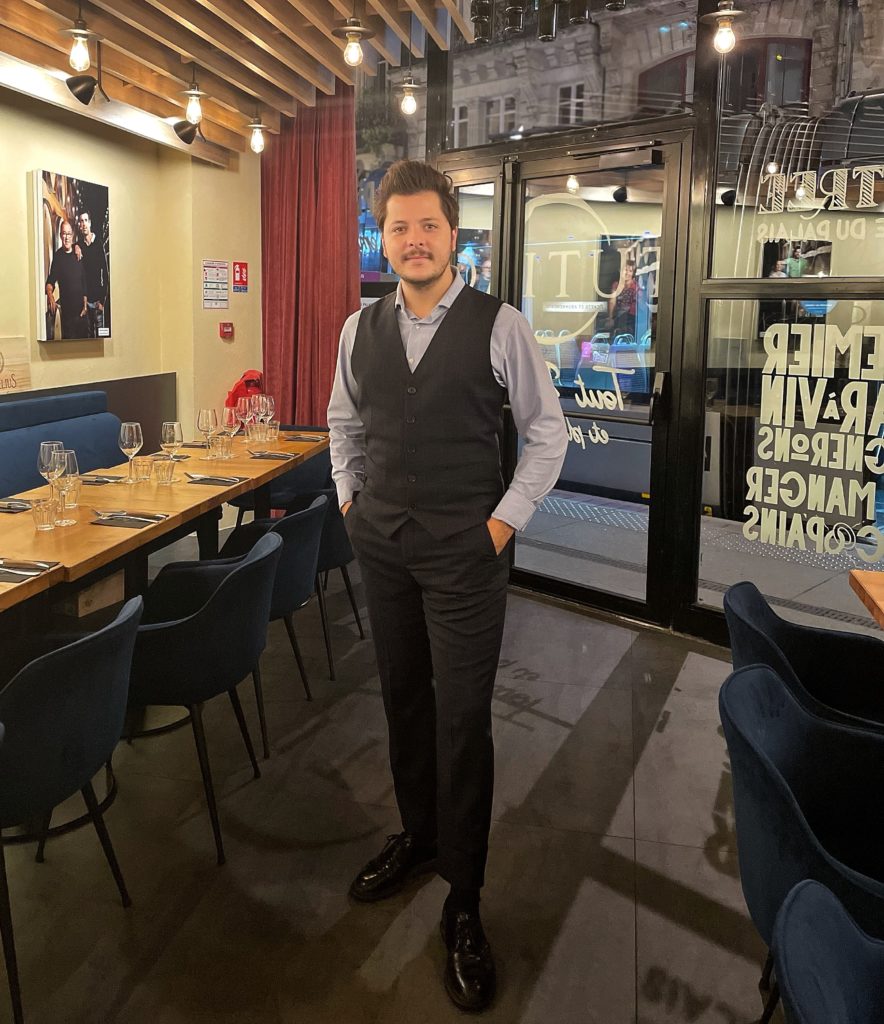 PA, can you tell us about your career in the world of wine (training, professional experience)?
My background is rather atypical. I passed a degree in applied math, and to pay for my studies I worked in restaurants in service. I was quickly offered a job as a manager and I accepted. By passion and seeing an opportunity, I wanted to train on wines and I quickly discovered the WSET. I passed the level 2, the level 3 and I took a lot of pleasure in it. After an experience in the luxury restaurant business in Courchevel, I completed my Diploma and took the position of Director/Chief Sommelier of the bistronomic restaurant Les Vignerons de Tutiac, in Bordeaux.
What motivated you to undertake the WSET Diploma?
The passion for the world of wine, this infinite resource of anecdotes, historical facts, fascinating winemakers, and it must be said the devouring infatuation of the art of tasting the wines of the world.
What do you remember about this experience?
The Diploma Wset is 2 very enriching years, I made a group of friends with whom we worked and traveled together, and still today, we continue to taste and evolve in our careers.
What advice/recommendation would you have for people who want to start the Diploma?
First of all, be aware of the level required and of the hours you will have to devote to it because nothing is more difficult than being late in your preparation. Finally, don't stress. It is a real pleasure to refine one's expertise and to share the knowledge of the greatest experts during class time. You get a taste for it!
Congratulations on your recent title of Best Sommelier of Bordeaux. Can you tell us what made you decide to enter the competition of the best sommelier of Bordeaux?
It was a real challenge for me to compete against sommeliers from starred restaurants with a more academic background and a French excellence training. I have always had a taste for challenge and testing my limits.
Can you share this experience with our readers?
The important thing is the preparation: mastering the theory perfectly, reading articles, recognizing photos of châteaux, wine personalities, etc. The practice is more specific to sommellerie: working on food and wine pairing, service techniques, knowing the products of the region, the cheeses, the important tables… everything can fall. I was able to make the difference thanks to my experience in service and my knowledge of the domains and the particularities of their vintages.
Do you plan to continue presenting sommelier competitions in the future?
I continue my journey: in 2020 I obtained the FWS, in 2021 the Certified Sommelier of the Court of Master Sommeliers. My goals are to prepare for the Best Sommelier of France competition and the title of Master Sommelier. Thank you Fanny for these questions and for the involvement of Wisp in the students' journey, this sharing of passion.