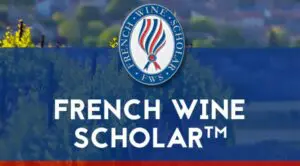 For a wine novice like me, when I was told about Italian wines, I had in mind the most famous ones: the Prosecco or the Chianti. When I arrived at WiSP, other names were added to this list such as Montepulciano, Lambrusco until I met Emiliano STRATICO, our famous Argentine-Italian teacher who told us about his love for Italian vineyards. Emiliano is the Italian Wine Ambassador of the VIA School, Verona International Academy. At WiSP, Emiliano leads the Italian Wine Scholar Guild Prep Course of the renowned Wine Scholar Guild. This one day course was an opportunity for me to discover the extent and richness of Italian vineyards. Now, when I think of Italian wines, I am able to associate them with their vineyards, their grape varieties, describe their main characteristics and match them with the best dishes. Let me tell you about this day when the Dolce Vita was invited to WiSP. 
This training day is divided into 3 main areas: Northern Italy, Central Italy and Southern Italy. Before embarking on this journey of initiation, Emiliano begins with a presentation of the contours of this country where it is good to live. Italy is not only known for its mainland, but also for its three famous islands: Sicily, Elba and Sardinia. Located in the Mediterranean basin, this boot-shaped country borders France, Switzerland, Austria and Slovenia, and is bordered by various seas: Adriatic, Tyrrhenian, Lonian, Liguria, with its active volcanoes (Etna, Vesuvius, Vulcano and Stromboli), and its two large mountain ranges: the Alps and the Apennines. In terms of climate, Italy is influenced by different climates, due to its size and topography, the presence of mountains and the Mediterranean Sea. All these elements contribute to its wine production. In fact, it is important to know that Italy is linked to the history of wine, working for thousands of years on the cultivation of grapes and their production, so much that some varieties are exclusively produced here, but this will be discovered during the course 😉 
Forget the fiat 500, the gondolas or the solex, put on your shoes to start the adventure in Northern Italy. Indeed, during this training day, we are directly immerded in this environment by Emiliano. Northern Italy refers to the area from the Alps to Venice .
Thanks to Emiliano, we discover that this region abounds in grape varieties, each more surprising than the last, growing at the foot of the Alps and the Po plain. There are many sparkling wines, both red and white, such as the famous Prosecco, Lambrusco and Moscato d'Asti. You can also taste Soave, Lugana DOC and the famous Barolo and Amarone della Valpolicella and many others, which you can also taste in class. On the sparkling side, we study the one I was most familiar with: Prosecco. The grape variety used to produce Prosecco is Glera, generally produced in the Veneto provinces. During the tasting, we discover a light fruity wine, a must-have for your cocktails. As for white wines, Emiliano will also tell you about Soave, a wine produced from the Garganega grape variety, grown in the Veneto provinces. This fruity wine is perfect with mozzarella and seafood. On the red side, Barolo will hold no secrets for you. This wine is produced mainly in the Piedmont region. The grape variety is Nebbiolo. This wine is full-bodied. It goes perfectly with white truffles, mushroom pastas and risottos. 
Emiliano will continue the journey with a stopover in the heart of central Italy, the area from the region of the famous Tower of Pisa to Campobasso, passing through Tuscany, a hilly region with various olive groves, cereals and vineyards. No sparkling wine on the programme. Emiliano will tell you about the most emblematic vineyards producing excellent red and white wines: Brunello di Montalcino, Bolgheri DOC, Vernaccia di San Gimignano and Orvieto DOC among others. Let's start with Verdicchio. This vineyard is found in the Marche region, bordering the Adriatic Sea. It is a warm and fruity wine. Emiliano advised us to taste it with seafood, fish and white meats. We continued with my favourite, Chianti, one of the most admired grape varieties in Italy. It is mainly grown in Tuscany. In terms of tasting, Chianti is a full-bodied wine. It is recommended to be served with a good dish of pasta with tomato sauce, with grilled meats. Let's finish the discovery of the vineyards of central Italy with one of my good discoveries during this training, the Montepulciano. Grown in Abruzzo, this wine can be found in a wide range of styles. This red wine has a medium body and can be enjoyed with a good pizza, pasta bolognese, meats such as lamb and mutton. 
Emiliano continues the expedition, finishing in Southern Italy, exploring its vineyards, each with its own particularity. By Southern Italy we refer to the area from the Compania region to the tip of Italy. This also includes the Italian islands of Sardinia, Elba and Sicily. And it is precisely the vineyards on Sicily that most attracted my attention and my taste buds. This island is very mountainous, with few rivers, and is subject to strong seismic activity. These elements influence the wine production that you will discover thanks to Emiliano. On the vineyard side, let me introduce you to the Passito di Pantelleria with a magnificent wine that is the Ben Ryé. This wine was for me an exceptional discovery, one of the best I have ever tasted. It has a remarkable viticulture. Subjected to Mediterranean climatic conditions (low rainfall and strong winds), it is not uncommon to see the vines planted low to the ground in order to conserve as much moisture as possible. On the palate, this wine is very well balanced with a generous body and notes of apricot, date and jam. It goes perfectly with old cheeses and pastries. Still on the island, we explore the Nero d'Avola DOC, a red wine produced from a single variety of Calabrese grapes. This light, fruity wine is best served with fish soups, aubergine dishes or grilled vegetables. For the more robust wines, it can be enjoyed with meats such as lamb, beef and game. 
As you will have understood, this training day with Emiliano allowed me to discover Italy and its vineyards, all of them so singular and rich, a day of discovery of this national treasure, contributing to its international fame, punctuated by Emiliano's anecdotes. I have only introduced you to a few of them, but we could also have discussed other wines such as Barbera d'Asti, Taurasi DOCG, Greco di Tufo, Burnello di Montalcino among others. Although our journey ends here, the journey has only just begun to discover the main Italian vineyards. And to become an expert, all you have to do is come and explore Italian wines with Emiliano and prepare for the Italian Wine Scholar Prep Course because Italy and its wines are waiting for you.