While Normandy evokes some of the epic WWII's battles and image of Mont-St-Michel. Normandy is also synonym of Calvados for spirit enthusiasts. The spirit has a singular story but to keep it short: The first mention of distilled cider appeared in 1553 in Gilles Picot Lord of Gouberville's memorandum. The distilled-cider eau-de-vie took the name Calvados after the French Revolution when the county Calvados was created. It wasn't until the end of the 19th century when phylloxera devastated vineyards in Europe and decimated France's wine and Cognac supply, that Calvados became popular.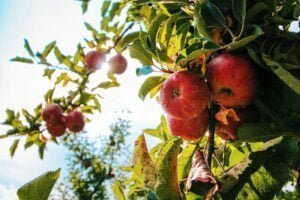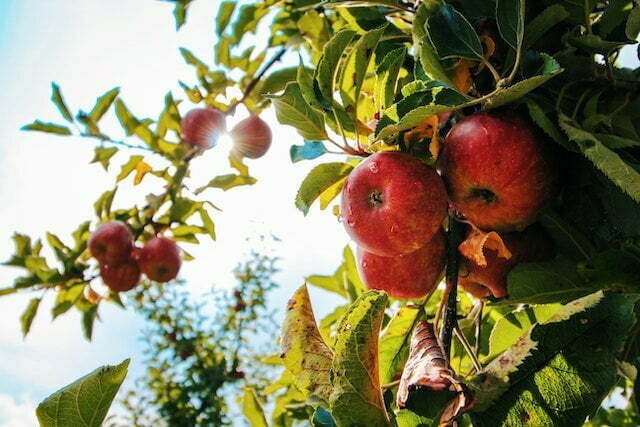 ELABORATION
RAW MATERIAL
The calvados is made by using apples and pears. Those apples are not eating apple but rather cider apples. There are many varieties but they are divided into four categories: Bittersour, Bittersweet, Sour and Sweet. The distiller makes a cider to later be distilled into Calvados by elaborating a unique blend of different apple varieties sometimes as many as 40. Pear can also be used in this blend. After being harvested apples and pears are first crushed into a pulp. Then right after the crushing the pulp is pressed to obtain an apple juice. No further sugar enrichment is allowed into the AOC.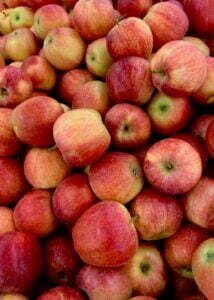 FERMENTATION
The fermentation takes a long time to complete. The AOC doesn't allow any carbonation, pasteurization, acidification and sugar enrichment into the mash. The end results of the fermentation is a cider of between 4,5% abv and 20% abv. Some producers aged the cider in large old-oak casks during months before distilling it.
DISTILLATION
Two distillation process are allowed inside the three Calvados appellation: double distillation in copper pot stills or distilled once by using a double column still. Only Calvados AOC can choose between those two. Pays d'Auge AOC must use the double copper pot still distillation. The product of the first distillation is called "Brouillis" and must be between 28-30% abv. The "Brouillis" is distilled once again to obtain a final liquid called "Bonne chauffe" with a maximum of 72% abv. Domfrontais AOC must be distilled in double column still. The final liquid must not exceed 72% abv.
MATURATION
The spirit must be aged for a minimum of two or three years depending the AOC before to be called Calvados and be able to be sale. Traditionally, Calvados is aged in large oak-vessel called Foudres. These large vessels allow a slow oxidation that are favourable for the formation of rancio aromas characteristic of Calvados, without overtly oaky flavour.
REGULATIONS
Only three different appellations are allowed to make Calvados. In 1942, The Pays D'Auge became an AOC. Then in the same year ten others regions were regrouped under an AOR (Appellation d'Origine Reglementée). In 1984, those same regions were merged into a unique AOC – AOC Calvados. The Domfromtais was part of those ten AOR and was recognised as AOC in 1997.
Calvados:
Fermentation – Apples and pears can both be used. No Sugar can be added in the mash and final
cider must be at least 4,5% abv.
Distillation – Either double distilled or distilled with a double column still. Spirit can't exceed 72%
abv.
Maturation – Must be aged for two years minimum in oak vessels.
Calvados Pays d'Auge:
Fermentation – Cider recipe must contain a maximum of 30% pears.
Distillation – Must be double distilled in copper pot still.
Maturation – Must be aged for two years minimum in oak vessels.
Calvados Domfrontais:
Fermentation – Cider recipe must contain a minimum of 30% pears. No SO2 and yeast nutrients
are allowed.
Distillation – Must be distilled in copper double column.
Maturation – Must be aged for three years minimum in oak vessels.
READ A LABEL:
• VS, Trois Étoiles, Trois Pommes: mean that the calvados has been aged for a minimum of
two years
• Vieux, Réserve: mean that the calvados has been aged for a minimum of three years
• VO, VSOP, Vieille Réserve: mean that the calvados has been aged for a minimum of four
years
• XO, Hors d'âge, Très vieille réserve, Très vieux, Extra, Napoléon: mean that the calvados
has been aged for a minimum of six years
Kévin RIGAULT